OUR RECOMMENDED Bausch + Lomb PRODUCTS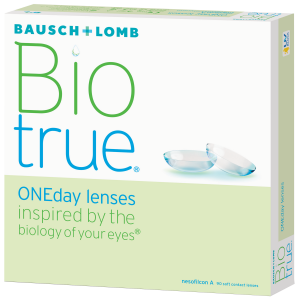 Biotrue ONEday
Biotrue ONEday has more moisture than any other contact lens And, maintains nearly 100% of its moisture for a full 16 hours2 Water-loving polymer PVP is the most abundant, hydrophilic component of the lens Allows for a lens that is 78% water content – same as the cornea Patented dehydration barrier Poloxamer 407 drives to the lens surface to lock in moisture throughout the day Mimics the ...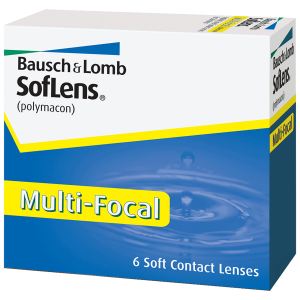 SofLens Multi-Focal
SofLens Multi-Focal (polymacon) visibility tinted contact lens is a soft hydrophilic contact lens that is a front surface asphere consisting of multiple aspheric zones with a spherical base curve. The most plus power is in the center of the lens, progressing to more minus in the periphery. The lens material, polymacon, is 2-hydroxyethyl methacrylate, and is 38.6% water by weight when immersed in a ...
OUR

Bausch + Lomb PRODUCTS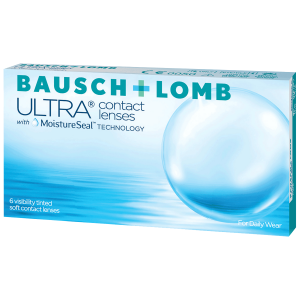 Bausch + Lomb ULTRA
MoistureSeal technology helps maintain 95% of lens moisture. Innovative Lens Material Designed to meet the demands of digital device users Nearly 60% of adults spend 5 or more hours on digital devices each day. 73% of individuals in their 20s report symptoms of digital eye strain.3 9 OUT OF 10 PATIENTS AGREE that Bausch + Lomb ULTRA® Contact Lenses help relieve their eyes from feeling dry and ...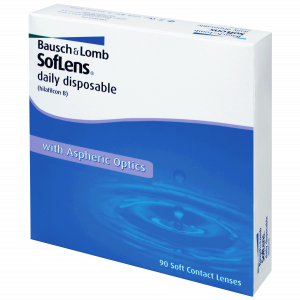 SofLens daily disposable
Great for patients who want to seize the daily SofLens daily disposable contact lenses deliver crisp, clear vision and comfort so your contact lens patients can make the most of every day. Key Features & Benefits A great start for new wearers, an easy upgrade for 2-week patients Thin lens design; comfortable throughout the day ComfortMoist Technology for outstanding all-day comfort&mdas ...